Sometimes the way things work is invisible to the naked eye, and they require a closer look. Just as scientists use microscopes to examine specimens, and astronomers use telescopes to see far-off celestial bodies, Internet marketers need tools to see the bigger picture and get more detail when looking at their lead generation campaigns. Without knowing how all of the many pieces that make up such a campaign fit together, marketers can't be sure if campaigns are actually working — or if they're even there at all.
That's why we at Internet marketing service provider Straight North took it upon ourselves to develop a tool to help our professionals and clients understand what exactly goes into a successful lead generation campaign — and how it all works together.
This flowchart lays out a blueprint for a successful lead generation campaign to serve as a guide for marketing professionals and clients, and also to point out how important each of these many elements are.
In too many cases, Internet marketing companies and their clients are unaware that crucial components of their campaigns are missing or not functioning as well as they could, and that can spell disaster for any campaign. Whether you're building a campaign from scratch or fine-tuning an existing one, use this infographic as a blueprint to give you the fuller picture.
Read Also: How to Track and Validate Website Sales Leads by Marketing Channel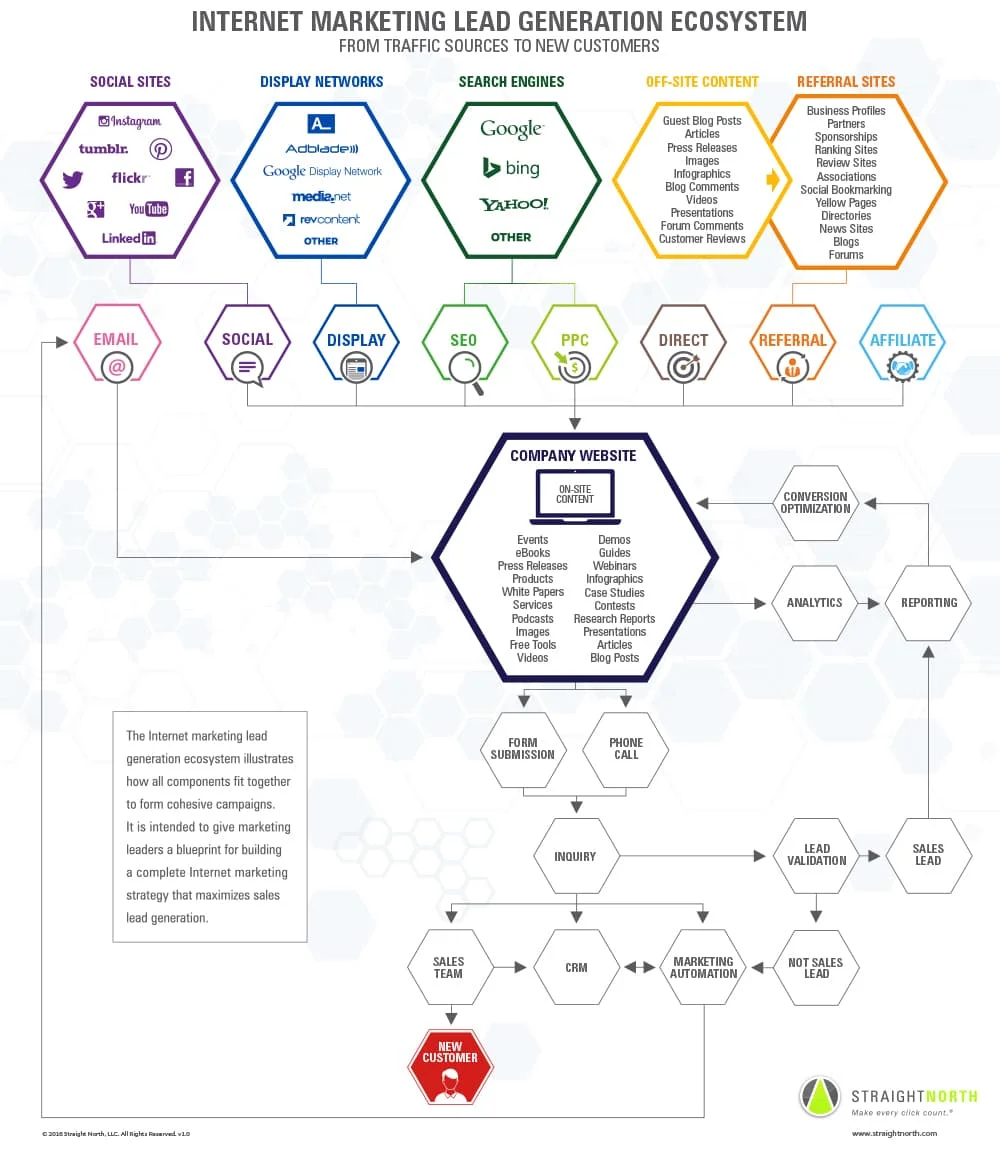 Infographic created by Straight North,
an internet marketing service provider
Read Also: E-Conversion Hacks To Make your Site Profitable

Author Bio:
Brad Shorr is Director of Content Strategy at Straight North, an SEO, PPC and web design company in Chicago. Brad has more than 25 years of marketing and sales experience, and has been featured in leading online publications including Forbes, Entrepreneur and Moz.